How to reach Scopello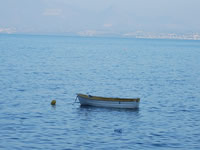 By car
The best solution for moving during your holidays in villas in Scopello is the car. You can rent one either in Castellammare del Golfo, or in Palermo or in Trapani. From Palermo – Punta Raisi Airport: A29 highway, direction Trapani. Take the "Castellammare del Golfo" exit and follow SS.187 road, then take the first exit to Scopello. From Trapani – Birgi Airport: A29 highway, direction Palermo. Take the "Castellammare del Golfo" exit and follow SS.187 until the first exit to Scopello. Trapani and Palermo airports are served by the most important airlines (litalia, AirOne, Ryanair, Easyjet, Windjet and so on). Information about flights on
http://www.gesap.it/
(Palermo airport website) or on
http://www.airgest.it/
(Trapani airport website).

By train
Palermo central railway station (Palermo centrale) and Trapani railway station are connected with Castellammare del Golfo; Scopello can then by reached by bus or cab. Check out train schedules on
www.trenitalia.it
.
By boat
The port of Palermo is connected with the ports of Rome, Livorno and Genova (
www.gnv.it
), and, together with the port of Trapani, it is connected with Neaples and Cagliari by Tirrenia (
www.tirrenia.it
).
By bus
Both Trapani and Palermo provide a bus connection with Castellammare del Golfo. From Castellammare you can then take a bus to Scopello. You may check lines and schedules on
http://www.russoautoservizi.it/orarien.phpl
credits photo: merci à Françoise